Cola flavor is a sweet carbonated beverage. It can increases or adjusts fragrance, such as cola drinks, cola candy, cola gum, etc.
keyword:
Cola flavor from china,china flavors,coke flavour manufacturer,Bocing food flavor supplier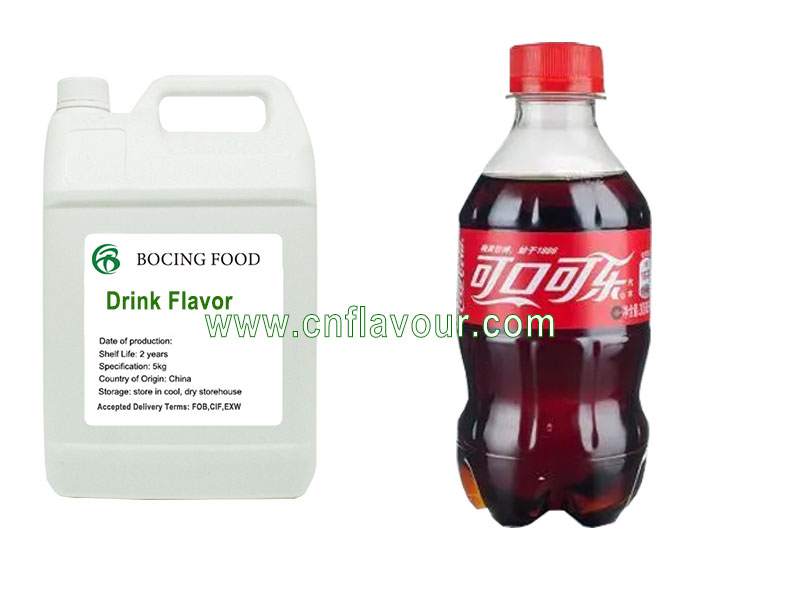 Flavor can be divided into powder flavors and liquid flavors. It has oily and water -soluble. It is suitable for different foods, such as: ice cream, filling, bread, drinks, candy, etc.
Zhuhai Bocing Food provides customers with cola flavor, which can provide technical guidance to help customers create higher quality and popular cola products.
Brand: Bocing
Form: liquid or powder
Level: Food Grade
Color: white or transparent color
Packaging weight: 5 kg, 10 kg, 20 kg, 25 kg:
Packing: bucket inside, carton outside
Square period: 24 months
Scope of application: drinks, candy, dairy products, ice cream, jelly, puffed food, cakes, biscuits and other food industries.